Here we are with another list at the end of another year. There have been really nice albums and I have managed to narrow it down to 15 of them. It is a very personal, subjective, and mixed up list and I am sure there are tons of 2017 albums which I have not heard yet. These are just the ones that made my year.
Eloy – The Vision, The Sword and The Pyre Pt. 1

This is so the best album of the year for me that the gap between Eloy and Avatarium would fit another whole list. Frank Bornemann nails it one more time with an epic tale of Jeanne d'Arc. The choruses, dialogues, crescendos&decrescendos, catchy tunes are crazy. The album is a little over 60 minutes but feels like a couple of minutes. Fortunately, this is only the first part and there will be another one of this fantastic concept album.

---

Avatarium – Hurricanes and Halos

Avatarium is my new favourite band. I like their The Girl with a Raven Mask a lot and was actually skeptical about whether they could top it off. Well, they did. Hurricanes and Halos is just as good – or maybe better, I'm not sure. It features amazing compositions with catchy tunes and the vocals are simply amazing.

---

Cut Up – Wherever They May Rot

I got into the band with this album it really nailed me to the wall at first listen. It's pure old-school death metal just like the way it should be. Death metallers cannot miss this.

---

Kreator – Gods of Violence

The sheriff's back in town. The album is fast, angry, melodic, catchy and full of classics-to-be. A first-class Kreator album.

---

Iron Reagan – Crossover Ministry

Tired of work, angry, looking for some action and fun? Put Crossover Ministry on and get an instant cheer-up. Thrash/punk crossover, à la D.R.I., is what you exactly need and your neighbours don't.

---

Cannibal Corpse – Red Before Black

CC is the Iron Maiden of death metal. Red Before Black is worthy of the band and features instant classics such as the killer title track. What makes the album greater is the bonus CD (Blood Covered) where there are covers of great metal classics such as Endless Pain (Kreator), No Remorse (Metallica), Confessions (Possessed), etc.

---

Obituary – Obituary

So Cannibal Corpse is the Iron Maiden of death metal; and this makes Obituary Judas Priest. Their new self-titled album is true Obituary with one difference. The drums sound more live compared to other albums. It almost sounds like a live recording. This is of course good but it gives the album a different touch than the other albums.

---

The Doomsday Kingdom – The Doomsday Kingdom

This might be surprise for you as it was for me. You know that I love heavy doom and this is a really decent example of this genre. Dig it if you like bands like Candlemass, Saint Vitus, etc.

---

Marty Friedman – Wall of Sound

Do you need a lesson in black metal by a guitar virtuoso? Try the track Pussy Ghost. Marty is no doubt a living legend and I admire his solo career as much as in Megadeth. This album, though, is surprisingly harder and faster than his previous work and is truly gigantic.

---

Mastodon – Emperor of Sand

I don't like new vibes so much but I guess I am a sucker for Mastodon. These guys know how to get to you – or me rather. Mastodon keeps rising despite their stupid statements against Judas Priest but as far as the music is concerned, they are doing a good job.

---

The Madcap – Rising

The Madcap is Turkish glam metal band this is their debut album. You may think it is kind of late for such a venture but hey, look at Steel Panther. The Madcap derives inspiration from Mötley Crüe, Whitesnake, Steel Panther, etc. and, to be honest, they sound pretty cool unlike the copy-cat way you would expect them to be. The band is female fronted and her vocals are damn cool. Their songs are cheesy and fun. My personal faves are Stepped on a Lego (because I have a 3-year-old son and I know the feeling) and 3 2 1.

---

Sarcasm – Within the Sphere of Ethereal Minds

Who is Sarcasm? Well, most of you may not know them but they mean a lot to me. I discovered them about 20 years ago with their 1994 demo A Touch of the Burning Red Sunset. It was a re-re-re-re-recorded demo tape but it was totally insane. Formed in 1990, the band had never released a full length album until 2016. And their second album came soon after. If you like melodic death/black metal you should give it a listen. If you don't like it, then go and try A Touch of the Burning Red Sunset (1994) first, and then we'll talk.

---

Demir Demirkan – The Glass (OST)

The Glass (Cam) is a documentary about the making of glass directed by Demir Demirkan (ex-Pentagram [TUR] guitarist). He even composed the songs in the movie which is the part I am mostly interested (I have not watched the documentary yet). It is an instrumental album with a lot of catchy tunes and a good sound. If you like guitar music like Satriani, Vai, Friedman, you may like this one, too.

---

Morbid Angel – Kingdoms Disdained

I was really afraid to listen to the album because of the risk of hearing something like Illud Divinum Insanus (a most weird death metal album) but luckily what we got is real Morbid Angel. Granted, it's not Domination or Covenant or the other goodies that we have been fed by the band, but it is like an attempt to play down that lane, rather. Still, it's good to hear them play and sound like this.

---

Skyclad – Forward Into the Past

One of my all-time faves, Skyclad has recently been idle. They broke the silence with Forward Into the Past, which sounds typical of the band. There are good songs indeed but what's missing, imo, is that the lyrics are not elaborate as one would expect from the band.
---
Bonus:
David Gilmour – Live at Pompeii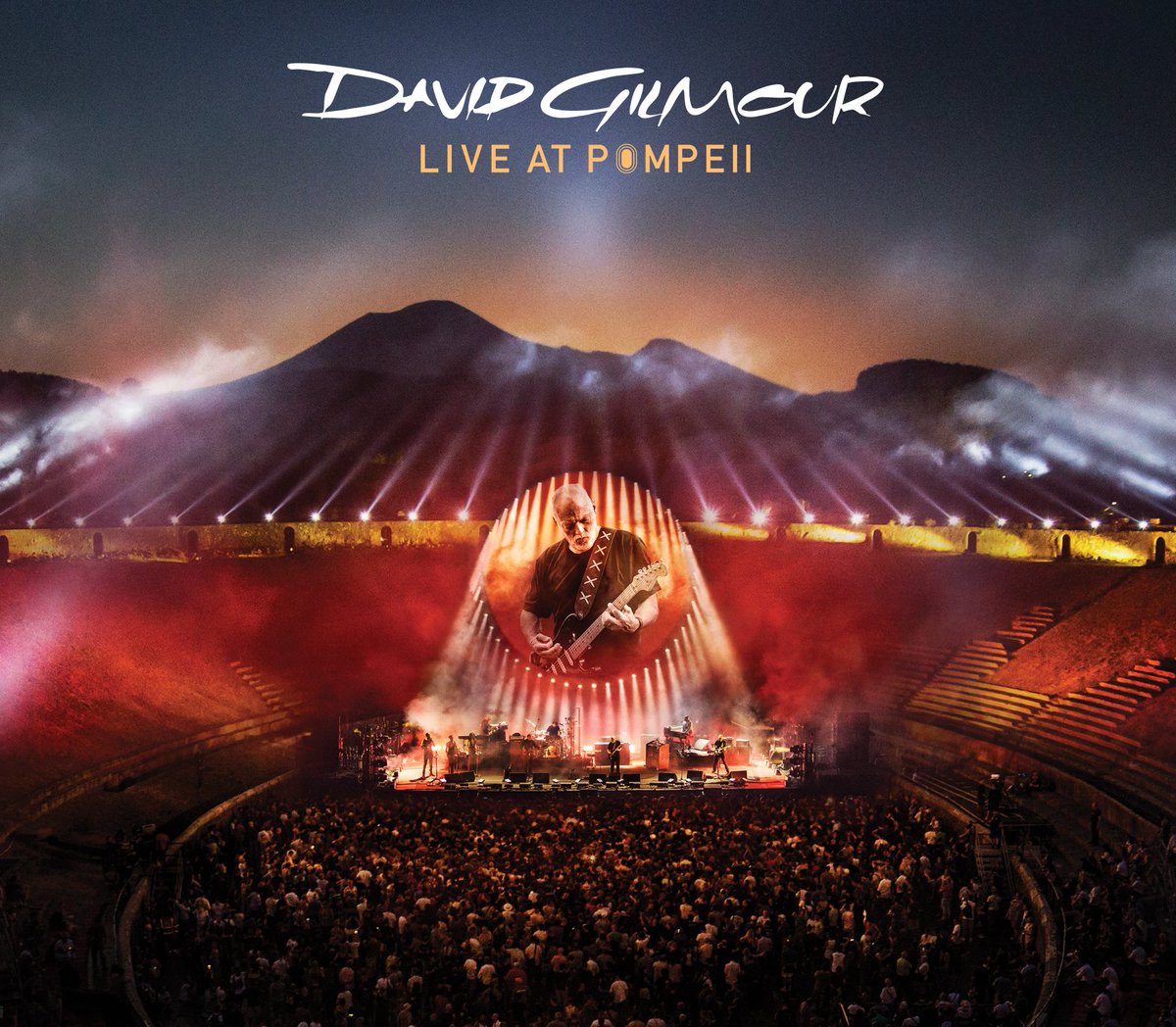 I do not list live albums but when it comes to Pink Floyd or David Gilmour, I can bend the rules like hell. Live at Pompeii is a 2-CD album full of PF and DG classics. Unlike his former band-mate, Roger Waters' disappointment called Is This Really the Life We Want?, Gilmour proudly lives up to his Pink Floyd legacy and keeps on shining ever brighter.