Here we are at the end of another year and my list is still far from complete. I probably have not listened to most albums and got stuck on loops of a few chosen ones which are not necessarily released in 2018. Unlike the past years, this year I have not been able to rank my favorites and wrote them in no particular order.  That may be because no release has thrilled me as much as, say, Eloy (2017) or Metallica (2016). What stands out the most is Judas Priest, though. Last but not least, if I am missing some obvious gems here – which is highly likely, feel free to let me know.
Have an awesome new year and enjoy the read!
---
Artillery – The Face of Fear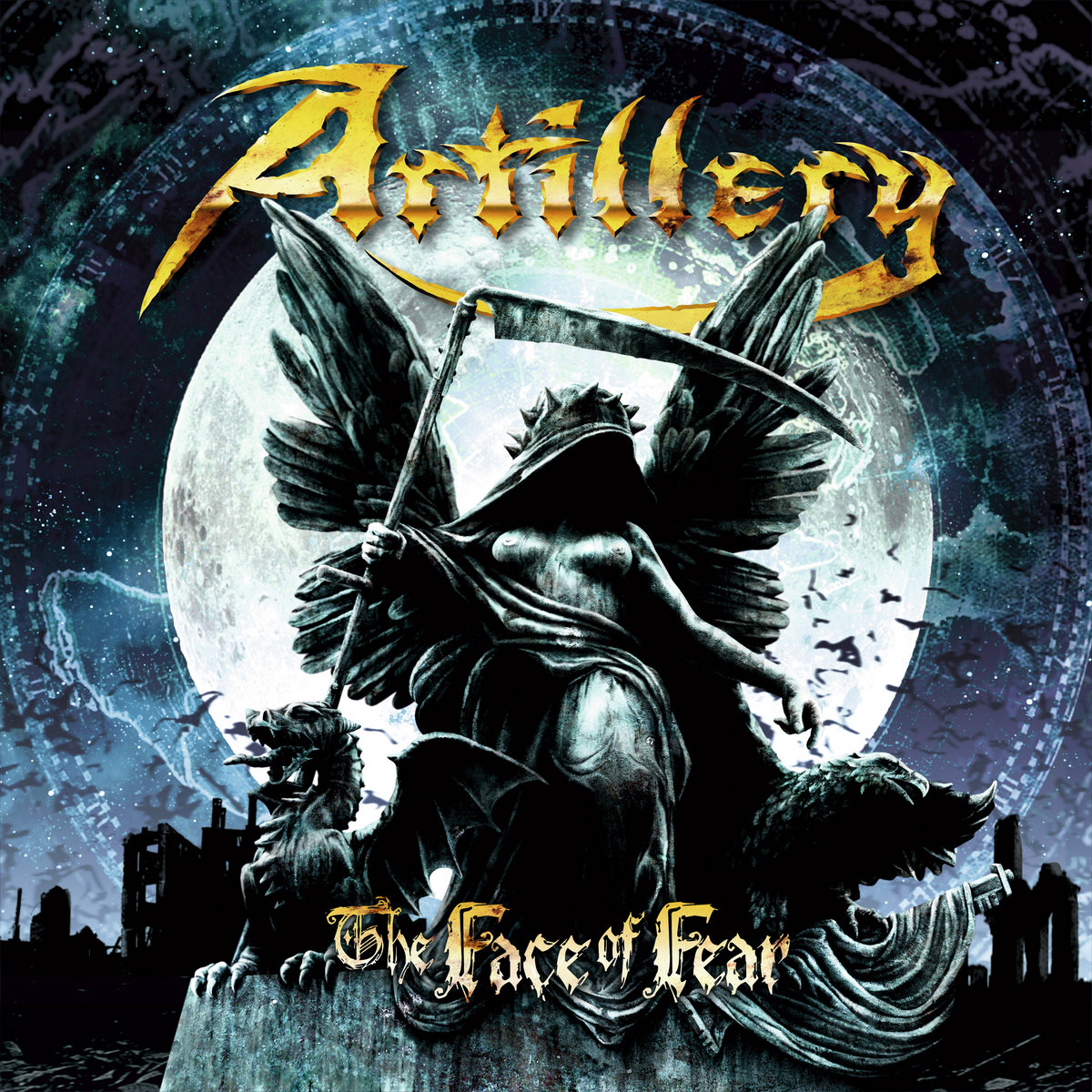 Artillery is one of my all-time fave bands and honestly I am a sucker for their albums. So you may have to opt for a more objective critic. Granted, it is not By Inheritance and granted again we will never get anything close to it. All we can do is to aim for B.A.C.K.. We got pretty close to it with Legions and The Face of Fear, in turn, is close to Legions – so do the math.
Nevertheless, this should not mean that it is a run-of-the-mill album. It's just that the bar is so high. It still rocks hard and thrashes as hell. If you are a fan of the genre or the band, you wouldn't want to miss this.
---
Warrel Dane – Shadow Work
Warrel Dane's passing was one of the biggest tragedies of the rock scene last year. I have the honor and luck of watching him both in Nevermore and Sanctuary (his very last show). Now, every time I hear or see him I feel real sad. He sadly could not see the release of his second solo album, Shadow Work, for which he had been in studio in Brazil where he had a heart attack. It was released ten months after his death and it made all the fans realize how big a talent he was. Shadow Work album was mostly complete before his death, so it could be released rather quickly. The album is a typical Nevermore/Warrel Dane album which is technical, progressive, aggressive and emotional at the same time. It has eight songs one of which is a cover of The Cure's The Hanging Garden.
---
Behemoth – I loved You at Your Darkest
I am not a big fan of the band although I appreciate their music. But I loved this album at my most unexpected! That thrilling accented chant in the intro and what follows are truly a carefully-woven chaos flowing in a meticulously drawn path. Just put the music on and let the darkness creep in.
---
Black Magick SS – Spectral Ecstasy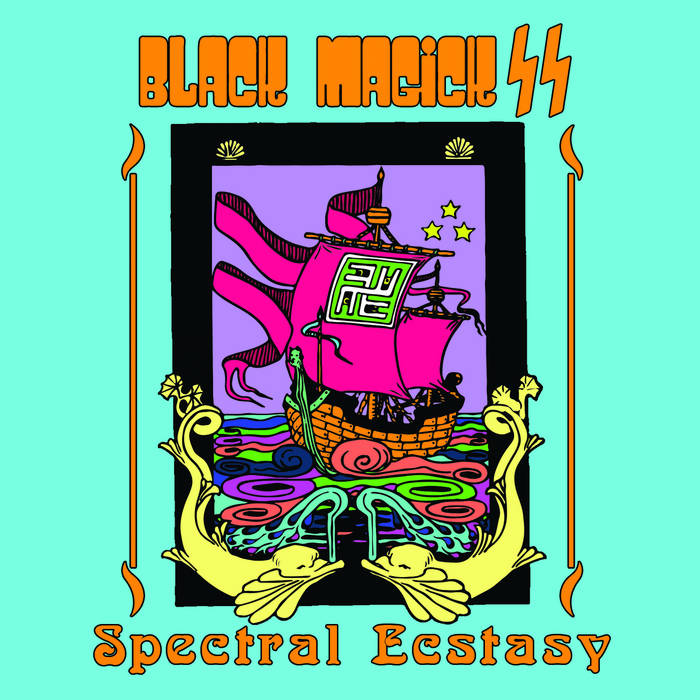 Now, this is a true shocker. I had never heard of the band before this album and it was like love at first listen. It is dark/gothic/retro rock/metal from Australia. Imagine Ghost a tad darker and produced with cheaper equipment in a more affordable studio. This fact does not make you love it any less, if not more. The songs are not complex or anything but each and every one of them will stick in your mind for good. Do not miss this album!
---
Burial Invocation – Abiogenesis
Fellow metalheads from Turkey (Kadıköy/Istanbul to be exact) nail it with awesome musicianship and top-notch recording quality. They play death metal with doom influences and this is their first full-length studio album. The cover, which looks like old-school Swedish Death Metal album art, blows you away at first sight, and what you have to listen is no less. The songs are quite long by death metal standards but absolutely not boring due to the cool variations they contain.
---
Craft – White Noise and Black Metal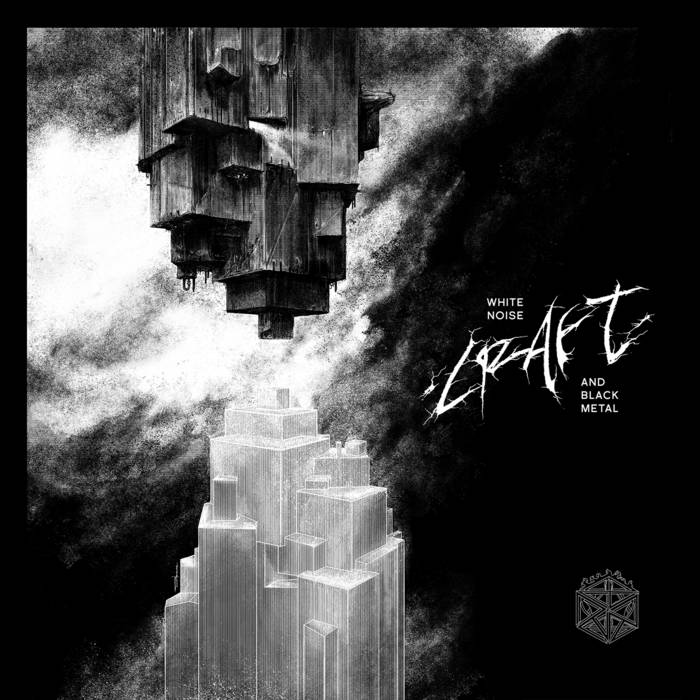 This was also a surprise for me. I had never heard of them before – let alone listen. They play fast, old-school ? and no-bullshit black metal right in your face. Fans of the genre would not miss this.
---
The Crown – Cobra Speed Venom

Much like my thoughts on Artillery, it would be naice to expect another Deathrace King from The Crown. They still get under my skin anyway. The new album is fast+aggressive(=The Crown) and dumps the goods like a ton of bricks on your playlist. The album title (and the first song released) is like a tight grip on your head which leads to the scraping of your face on a stone wall. A must listen for new thrash metal sound lovers.
---
Impellitteri – The Nature of the Beast

The guitar overlord Impellitteri strikes back with another fantastic album which will leave you in shreds. If the first reason for my love of Impellitteri is his classy guitar skills, the second one is definitely the jaw-dropping voice of Rob Rock. This duo is bound to give you what you are looking for and The Nature Of The Beast is in that vein. Throw in the covers of Symptom of the Universe and Phantom of the Opera, and I am salivating already.
---
Judas Priest – Firepower
This is probably the best release of the year. Firepower is the most up-to-date definition of HEAVY METAL, which is unsurprisingly provided by the creators of the genre. One can only respect Judas Priest's energy and enthusiasm in 2018. Firepower reminds me of Painkiller in that it opens with a fiery track which slightly overshadows the following ones. But if you dig in (which takes a second listening – tops), you discover the gems like Spectre, Rising from Ruins, Traitor's Gate, etc. I doubt any metal fan would dislike the album.
---
Marduk – Viktoria
Marduk's evolution is on. As you know, their first three albums were primitive black metal with melodic touches here and there. Then came Heaven Shall Burn… When We Are Gathered and changed everything. That, followed by Nightwing and Panzer Division Marduk, were, for me, the pinnacle of the band's career.  Straightforward, merciless black metal with ultimate production. The next level was slower compared to the glory of the band: La Grande Danse Macabre and World Funeral. After those, they rose up again in an attempt to honor their above-mentioned glory with five albums, the latest of which (Frontschwein) was a real hit. And just when you would expect them to continue likewise, bam!, they come up with Viktoria. What is totally different from the bands back catalog is that the album has a crust/punk opener: Werwolf. The rest of the album is not necessarily so, but it overtly displays their new sound and direction. The album is devoted to WWII again and has a duration of a little over thirty minutes. Marduk fans has owned the album already and it is a precious piece that is worthy of your collection.
---
Nita Strauss – Controlled Chaos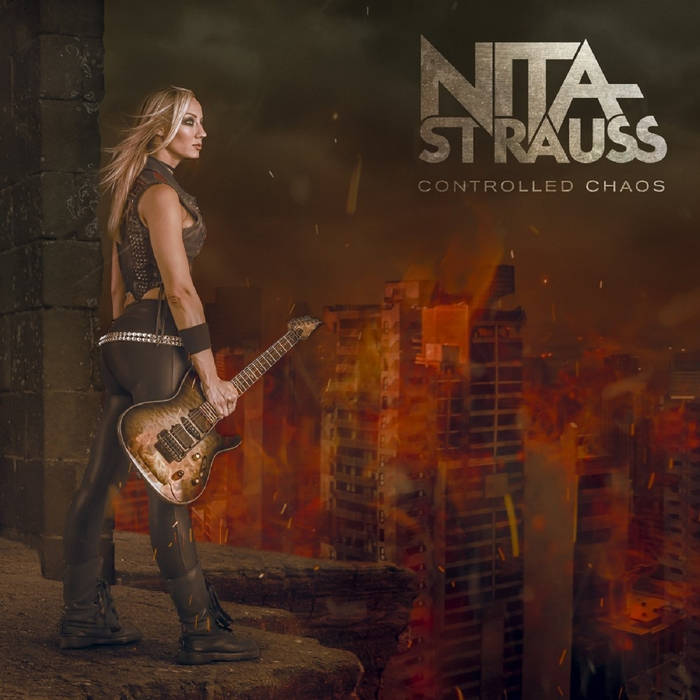 My fascination with Nita starts with her inclusion to Alice Cooper but it certainly peaked when I watched her live at Wacken Open Air 2017. She was the best complement to Alice Cooper's incredible performance and stage show. Controlled Chaos is Nita Strauss' first solo album and it really rocks. It is an instrumental album full of shreds. The production is solid and the style is somewhat djent-ish. This is a two-person band featuring Josh Villalta on drums, judging by which all guitars and bass must have been played with Nita.If you close your eyes and focus on the guitar with no idea as to who is playing, you might think it is Marty Friedman! Of course that is not to put her on a par with him tech-wise but the styles are very similar. Emotional tunes combined with razor shreds but all delivered in perfect harmony. Pandemonium 2.0 and Our Most Desperate Hour are great songs. The album closes with a decent cover of The Show Must Go On. The album has been criticized due to the drum sound overshadowing the guitar but I think this is what makes the music sound powerful. Guitar music lovers are gonna love this one.
---
Pestilence – Hadeon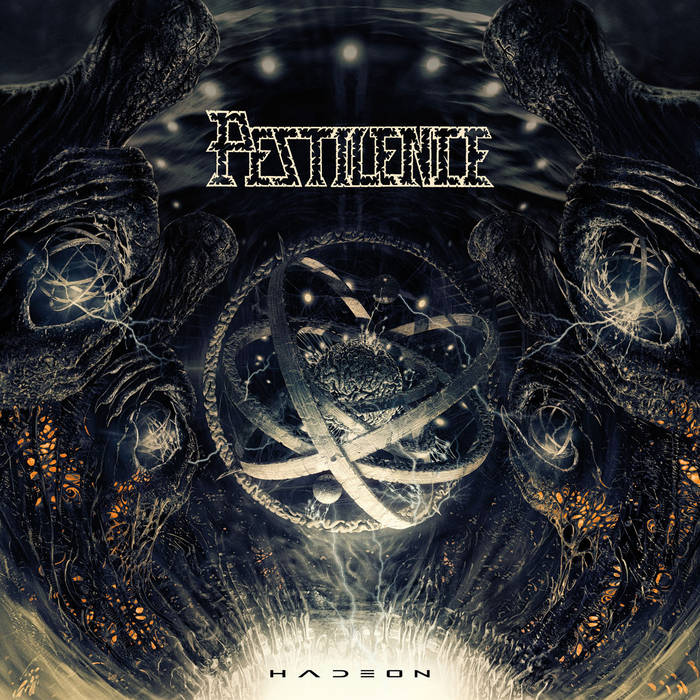 Pestilence is one of my fave death metal bands. Hearing Mameli's voice is a true reminder of the good old 1990s. We were lucky this year to have watched them live for the first time in Istanbul. Although the show had an old-school setlist – which was cool – the new album delivers the same old Pestilence that we have loved.
---
U.D.O. – Steelfactory
Steelfactory is the second best HEAVY METAL album of the year after Judas Priest's Firepower. Just like Halford, UDO still kicks ass and the album is full of many catchy tunes which are likely to be future classics such as Keeper of My Soul and Hungry and Angry. If you are a fan of the band, you probably have already bought the album.
---
Onkel Tom – Bier Ernst
Onkel Tom has released a rather long album featuring 21 songs. Although the songs are completely in German, you do not have to understand it to like it. It simply cheers you up and gives you energy and fun. The songs are about, bier (no shit), Ruhr area, Schalke 04, etc. as usual. If you like thrash metal fueled up with punk and folk tunes along with Tom Angelripper's unique vocal, you should try this one.
---
Sodom – Partisan [EP]
This release is off-list since it is not a full-length but one which definitely deserves its place as the best EP of the year. With Bernemann and Makka (2/3) of the band gone, everyone was expecting what would become of Sodom with the return of Frank Blackfire and the addition of two new members (Yorck Segatz on guitars and Husky on drums). Sodom has always suffered/employed member changes since the beginning but this is the first time the band has two guitarists. That being a huge thing, the expectation was higher. The cover in fact gave the signals of an old-school release with the black and white drawing of Knarrenheinz in action. The EP has three songs (four on the digital version) two of which are newly introduced: Partisan and Conflagration. The guitar sound is darker and the music is more old-school but after all, it is still the good old Sodom. I guess this will always be the same as long as we hear the distinctive voice of Mr. Tom Angelripper. The new album being at least a year away from now, all you can do now is to loop the EP and enjoy it down to the faintest note.